The easiest way to make an appointment!

Manage your business and customers in one place
.

working with calendar? Customers? You are exactly the right place,
The service that helps you run the business, the customer base and allows customers to make appointments themselves through a simple and smart app!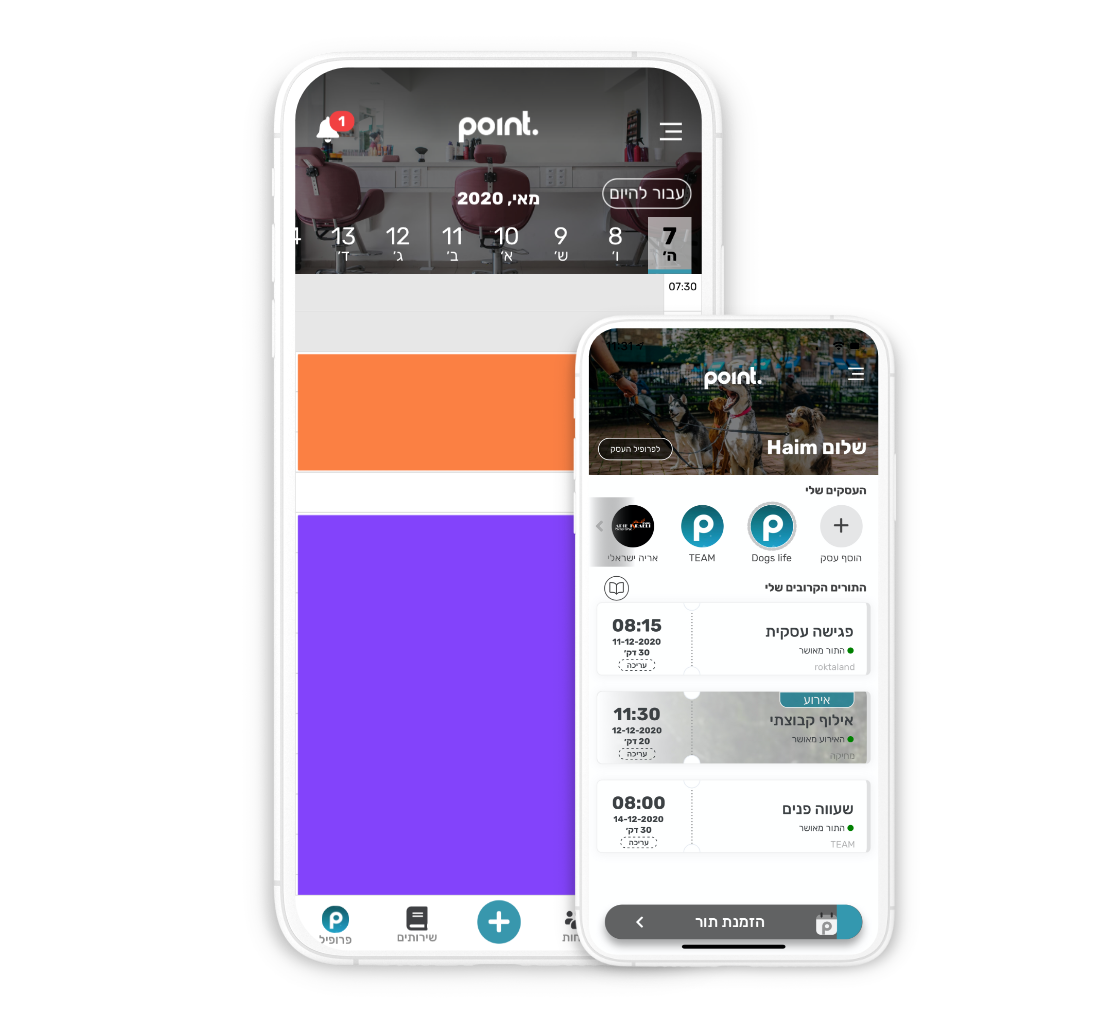 A simple way to plan your diary and always be in touch with customers!

The service that makes organizing your appointment diary easy and efficient, and adds a lot of capabilities that until now were reserved only for the largest businesses.
From today you can too!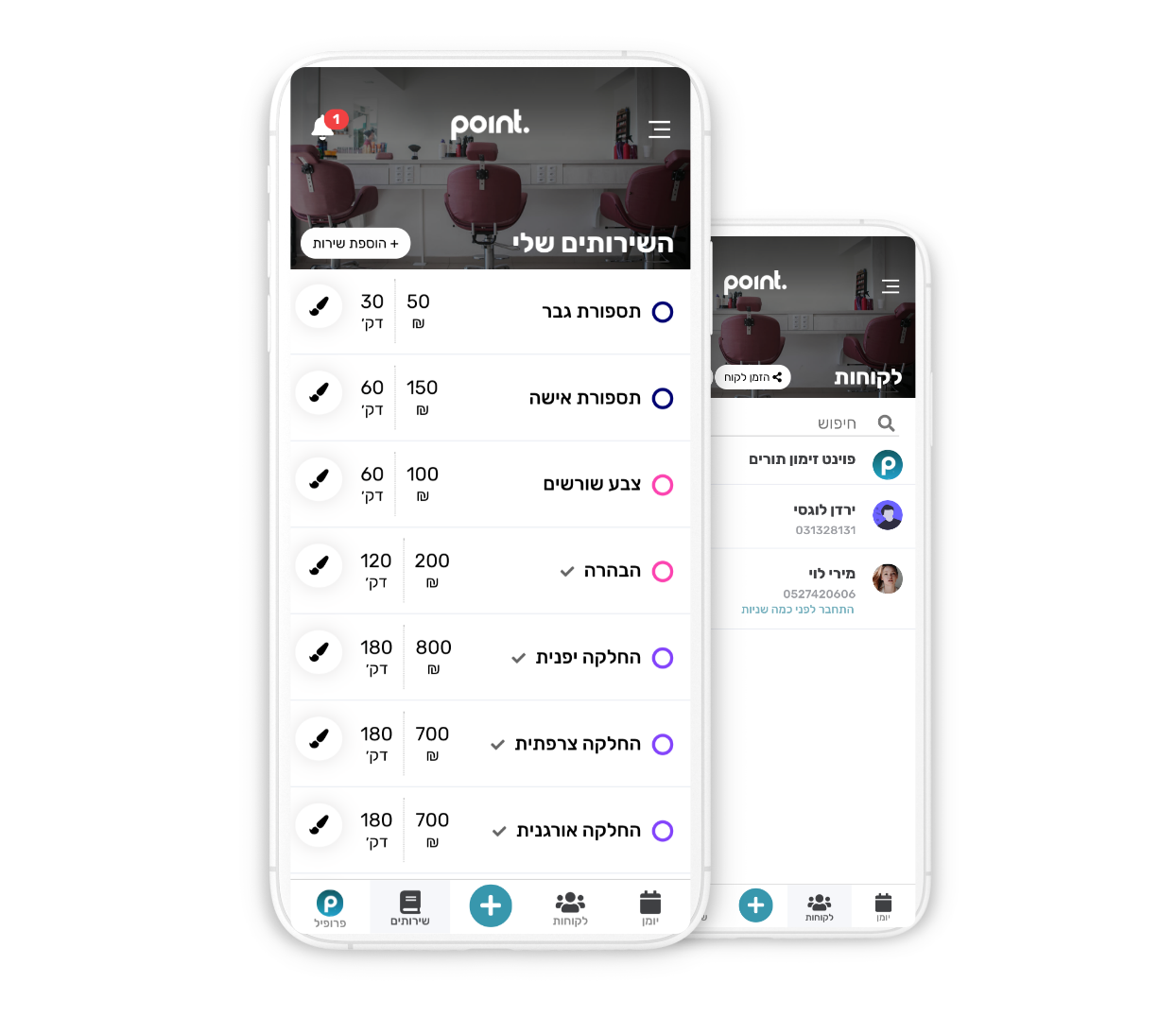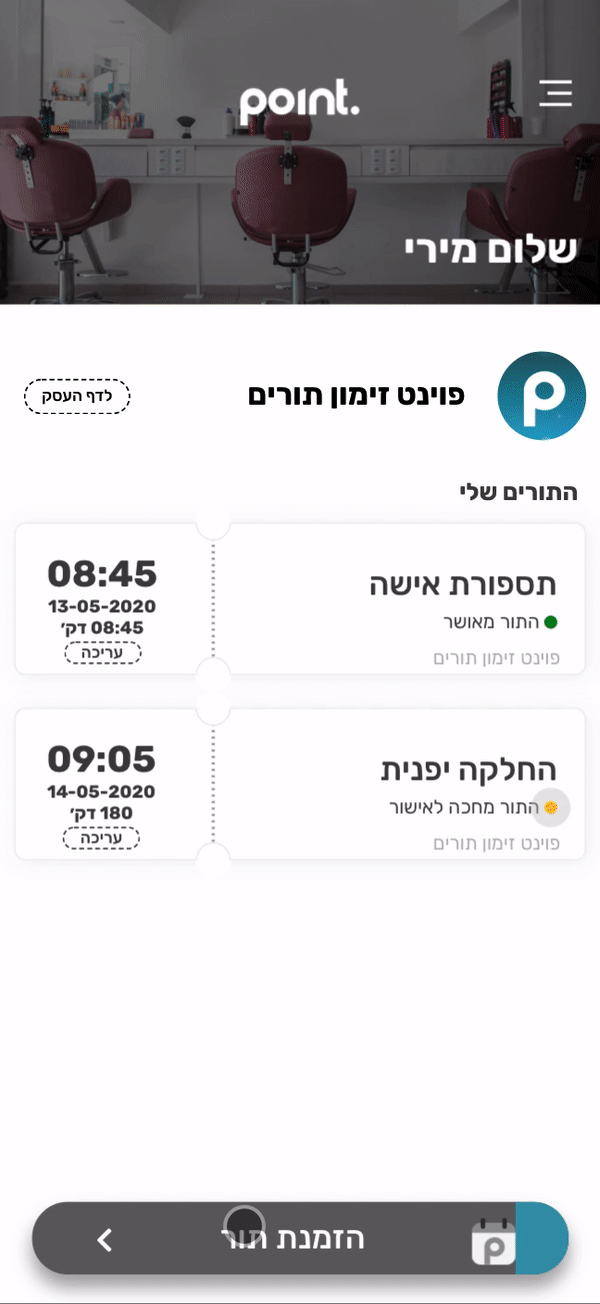 Easy and convenient for your customers too

Point offers the easiest user interface to use for both the business owner and the customer.
Business owners report from the field: "At Point is easiest to determine!"
A variety of advanced features that will help you work

A variety of types of services

We at Point want to give you the full answer to the needs of your business and customers, so we have developed a variety of types of queues:
Queues suitable for a wide range of professions, support for split queues, repeat queues, extension and shortening queues and more

Create an event queue and allow customers to register for the event
!
How much does it costs?
Free! or premium with full support!
we know that your business is important to you!
so there is no limitation within our app!
The app is free for use
And another premium option for additional services!